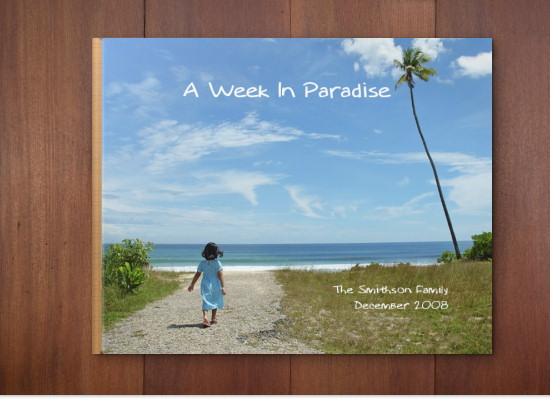 Wednesday is the last day to use these amazing coupon codes! Have you ordered your free 8.5×11 Hardcover Photo Book (up to $39.99 value) with 20 pages from Picaboo using the code AFFLGB (for brand new customers only)? You do need to pay $8.99 shipping (which will take 3 to 5 days). There are three cover styles to choose from: Large Classic, Classic Leather, and Classic Custom. You do need to download their design software (it's not designed on their website).
And for those who love their free books – or are already Picaboo customers you can get a free photo book when you buy a photo book (must be exactly the same) with the coupon code BGFMAR at Picaboo.
I'm hearing lots of good feedback about the quality of Picaboo's photo books from my readers who have received them. Most free photo offers require that you pay the shipping, but my readers love them so I share them when I can. This offer expires on Wednesday, March 31, 2010.
Here's a few comments from readers who have already received their books:
Cheryl said "I received my FREE photo book this week and I LOVE IT!!! It's fantastic and I ordered 2 more with another code for buy one get one. Great for Mother's & Father's Day."
Tina said "I received my photo book today. I love it!!! It was so much fun to make with all the backgrounds and layouts to choose from. I made a book of the first year of life for each of my kiddos. I was really impressed with the quality. Thanks so much for sharing about this deal!!!"
More photo deals
Subscribe to Freebies 4 Mom