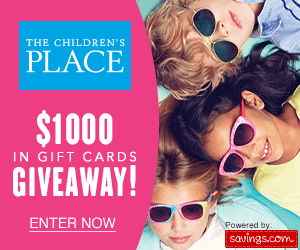 Giveaway has ended, but there are more Giveaways to enter. Enter to win a $25 The Children's Place gift card (40 winners) in this 4-day giveaway from Savings.com. It's easy to enter by typing your email address, checking that you're 18+ years old and clicking the "Submit" button. Winners will be notified on Tuesday, May 12. Enter this giveaway once before it closes at 11:59 pm ET Saturday, May 9. Read the Official Rules.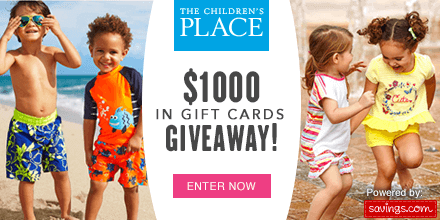 Wishing you the best of luck in this giveaway! Savings.com is always here to spoil us with giveaways and provide the best coupon codes to save money with!
This post contains affiliate links, please visit my Disclosure Policy.
I help subscribers win prizes!
519 total views