If you missed me on The Tyra Banks Show, you can watch a few excerpts of the show here.
I'm thrilled you found me by watching "Free Stuff" on The Tyra Banks Show today because I'm here to spoil you with the hottest freebies plus learn how to save money on the products you use daily. I do this by sharing the hottest free samples, coupons, rebates, blog giveaways, sweepstakes, and free resources. My blog is not just for moms, because I mainly share free stuff that everyone uses. It really should be called "Freebies 4 this Mom" because it's all about what I get for free that I want to share with you.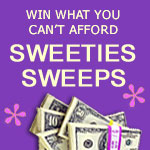 Plus learn how to win sweepstakes from Wendy at Sweeties Sweeps – she was on the show with me today talking about her big wins! She is the best source of information for finding out about new sweepstakes – and has tips on how to improve your odds of winning. I list a few of my favorite daily entry sweepstakes under my black "Sweeps" button in the top menu. These are sweeps with at least 10 winners every day, some have over 500 winners a day!
I don't want you to be overwhelmed with all the free stuff I have to share with you, but I blog about the hottest freebies and coupons daily so I recommend that you subscribe to Freebies 4 Mom by email, in a feed reader, or even on your mobile phone so that you don't miss any of the free stuff!

My 4 Favorite Freebies

Kashi Cereal or Bar Sample – I love the Kashi samples, it's fun to try new things and they like to send out coupons too with their samples
Free Fresco Taco at Taco Bell – Just print your coupon and you can get your free taco, no purchase required
Atkins 3 Bar Sample – What a great way to try these yummy bars and get a carb counter guide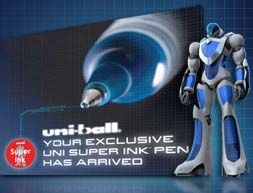 Uni-Ball Pen – They are giving away 450,000 free pens and if you sign-up they will mail one to your house!
My 4 Favorite Money-Savers

Ebates – only the easiest way to get cash back on almost all of your online purchases, plus get a $5 bonus just for signing up!

Coupons – save money at your grocery and drug store using high-value coupons
Sweepstakes – I share the most winnable ones with thousands of prizes, this is a fun way to win things and spoil yourself a little (or a lot).

Giveaways – I love to give stuff away and host special giveaways exclusively on my blog. Check out the giveaways you can enter to win right now!

My 4 Favorite Money-Earners

Swagbucks – just use this as your search engine and start earning free gift cards, it's easy because you don't have to do anything extra just your normal online searching

YouData – it's simple, you glance at ads in the YouData box in the right sidebar and every Friday they pay you via PayPal
Sweepstakes – Did you see Wendy today talk about the sweepstakes she has won? Ok they don't always have cash prizes but it's amazing how many of my readers are winning prizes with values over $1,000!
More Money-Earners – find them in my ongoing "Money 4 Mom" series
Connect with Heather at Freebies 4 Mom
I like to stay connected with my readers because I love to help others and they help me right back with the best freebie tips. I love it when readers leave comments on my posts too!


Freebies 4 Mom Facebook Fan Page – 30,000+ fans can't be wrong, this is the hottest place on Facebook to find out what's new, free, and the hottest deal
Facebook: Be friends with Heather – I love to chat with my readers and share things with all of my friends on Facebook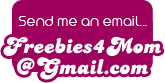 Email Heather – be patient because I do try to respond to most of the email I get from readers (and I get a ton)

Twitter with Heather – follow me because I love to share extra freebies and chat on Twitter (plus I'll follow you right back!)