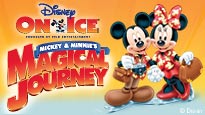 I hosted a giveaway for one of my lucky Houston readers to win 4 tickets to Disney on Ice! I also included four $25 Disney.com e-giftcards so that all of my readers could enter this giveaway. Everyone who entered (even my Houston readers) were included in my drawing for the Disney e-giftcards.
Remember that all of my readers who live near a city that Disney on Ice is coming to can save money if they buy tickets using this coupon code: MOM. You'll get 4 tickets for $44 by using this code when you purchase tickets through Ticketmaster. Just enter the code MOM in the MC Promotion Box. Please visit Mom Central for more details on the discounted tickets offer.
I've got to say thank you to the 1272 readers (107 of who live in Houston) who entered to win my Disney on Ice Tickets Giveaway. The randomly selected winners, compliments of Random.org, are listed below.
Houston Disney on Ice Tickets:
#24 Tanyawon (new winner drawn)
$25 Disney e-giftcard:
#204 Cindy won
#932 Kerry won
#468 Elizabeth won
#151 Rosawon
How do you know if you won? I just share the winner's first name here, but I sent each winner an email with the subject line "You Won Disney Giveaway on Freebies 4 Mom". I need to receive a response from the winners within 48 hours of the email that I send them. If I don't hear from a winner within that time frame, I will draw a new winner.
Find out about other giveaways you can enter right now.
Subscribe to Freebies 4 Mom and keep up with the free stuff!
385 total views