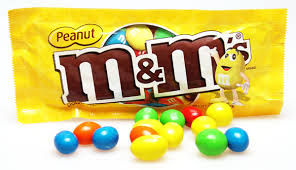 Don't forget that it's Mars Free Chocolate Friday, so if you haven't already won your 4 coupons for free chocolate go claim your free chocolate and tell all your friends to do the same because 250,000 people win each and every Friday!
You can also enter the Lean Cuisine Free Lunch Fridays sweepstakes where 125 people win free lunch for a week every Friday. I've heard from several of my readers who have won!
Come back later for Freebie Friday hosted at MomAdvice.
231 total views