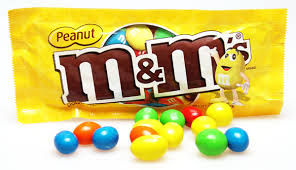 Get your free single-size package of M&Ms;, Milky Way, Snickers, 3 Musketeers, Twix or Dove. Go to http://realchocolate.com/ and keep reloading (some people are getting their registration to go thru). Mars is giving away coupons for free "Real Chocolate" every Friday starting at 9:00 am and ending at 11:59 pm. Each Friday the first 250,000 people who register for coupons will get free chocolate. That's right, 250,000 each and every Friday through September 25. And better yet you can win up to four times! You are limited to a total of 4 coupons per household, but you can only get one coupon each Friday. You should receive your coupons by mail in approximately 6 weeks after winning them. I love sharing free chocolate with you!
Find more free samples for your mailbox by exploring my Freebies.
Subscribe to Freebies 4 Mom and keep up with the free stuff!
408 total views