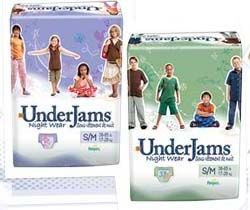 Sorry, this offer has ended but find more current Freebies 4 Kids at Freebies 4 Mom.
There's a new
free sample of Underjams for Kids
from Pampers in either Boys or Girls, you select size S/M or L/XL. You can expect to receive your sample within 10 to 12 weeks. It should also include a coupon to Save $1.50.
458 total views