Start your weekend off by checking out the Freebie Friday list at MomAdvice for a list of the best free samples and be sure your calendar is handy because all kinds of free events are coming-up. I highlight my favorite new freebies throughout the week, but Freebie Friday is a more complete listing with something for everyone! This is the quickest way to get your weekly "freebie fix" so don't miss it and start your weekend off in a frugal way!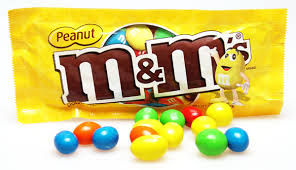 And don't forget about two great freebie giveaways happening today! Mars is giving away 250,000 coupons for a free chocolate bar. Burt's Bees is also giving away 1,000 coupons for a free lip balm starting sometime between 9 and noon EST. I know that thousands of my lucky readers will score these freebies!
I don't want you to miss entering this great giveaway on MomAdvice for a chance to win Aurora Photo Editing Software. Only a handful of people have entered so far, so get your name in the virtual hat!
Find more free samples for your mailbox by exploring my Freebies.
Subscribe to Freebies 4 Mom and keep up with the free stuff!
263 total views