This promotion has ended, but if you got a code use it as soon as possible!
Please be aware that because of the way this promotion is handled, I recommend you use your coupon code for your free photo gift as soon as possible! I believe they will stop accepting codes before Dec. 31 because of the way they are issuing the codes.
Just visit AmericanGreetings.com and scroll down, look for the ad (shown at left) near the bottom right that says "Get Your Free Gift Today" and click on it to register for your free photo gift! No registration is required, you don't have to log in – you just need to click on that ad to get your coupon code. Choose your free photo gift and remember that if you choose the $25 credit you will still have to pay shipping (shipping is included if you choose one of the three photo gifts).

If you don't see the ad, try refreshing and also read the comments left on this post for tips from others. I've also heard that using Firefox as your browser is working to help get that ad to display!
Write down your coupon code because when I tried to print it the coupon code didn't actually print (left a blank spot where the code should have been). You'll have until December 31 to redeem your coupon code (but please use it as soon as possible before they cancel this promotion). I choose the photo calendar – what did you pick as your free photo gift?
********************************************************************************
Starting on Tuesday, December 1 the first 20,000 who register at AmericanGreetings.com will get a free photo clutch book, 25 holiday cards, or an 11×8 calendar from Photoworks (includes free shipping). If you don't want one of those three photo gifts, you also have the option to get a $25 credit (not valid on prints or towards shipping). So the three photo gifts include free shipping, and with the $25 credit you'll have to pay the shipping cost no matter what you order. Thanks goes to Common Sense with Money for the details on this time-sensitive offer!
Here's the value of the freebies they are offering, so you can choose which one you want and plan ahead a little. You may even want to upload a few photos to Photoworks today and start designing because tomorrow I'm sure their site will be running slower than usual. I'm not sure how long you'll have to redeem the coupon code, but it would be nice to place your order this week if you're planning on using this photo gift as a Christmas gift.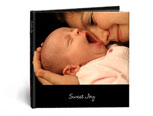 Free Photo Clutch
$16.95 value
20 page 4×4 photo book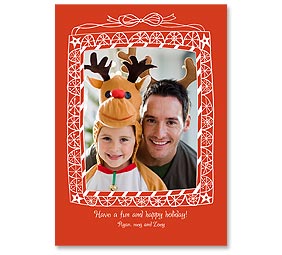 Free 25 Holiday Cards
$24.75 value
25 single-sided photo paper cards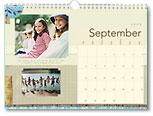 11×8 Horizontal Photo Calendar
$19.95 value
need 20+ photos to design it
Remember you have until December 31 to use your unique coupon code.
More photo deals
Subscribe to Freebies 4 Mom
1,829 total views