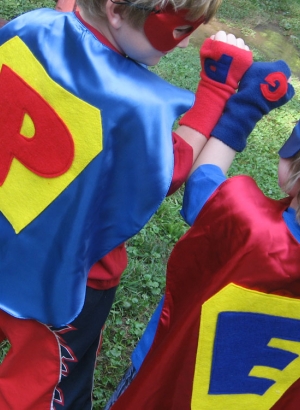 Who won my BabyPop Superhero Cape Giveaway?Thank you to my 2,540readers who entered this giveaway! Because I received over 2,000 entries,  I'm donating a $300 BabyPop gift certificate to  The Princess Alexa Foundation. Thank you for taking the Donation Challenge!

Announcing the lucky winners below! If you won, remember that you have to respond to my email within 72 hours in order to confirm your prize. If you think you might have won, but didn't get an email from me then please contact me.
#620  Kelly B.
#2,379  Jeslyn W.
#757  Kristin L.
They each won a personalized BabyPop Superhero Cape and Mask!
Didn't win? Don't worry, there are 4 more giveaways I'll be drawing winners for this week at Freebies 4 Mom. Enter now to win these giveaways:
1. World Harbors Sauce & $50 Gift Card
2. Borders Kobo eReader & Rewards Plus Membership
3. Tillamook Baby Loaf gift box
4. Minted $100 Christmas Cards Gift Certificate
Freebies 4 Mom readers are Winners – see what prizes I've given away!