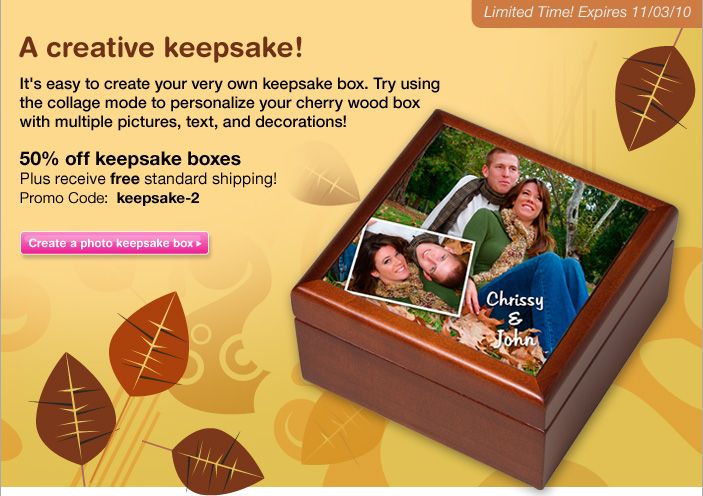 A fabulous new photo gift deal for 50% off Photo Keepsake Boxes at SeeHere with FREE shipping
with this coupon code keepsake-2 (coupon code is case sensitive). Click on the "Home" category and scroll down until you see the keepsake box. You'll spend a total of $14.99 (plus applicable sales tax) for one 5″ x 5″ x 2.5″ cherry wood box (shipping is free). This coupon code can be used one keepsake box or more and it expires at the end of the day Wednesday, November 3.
TIP: Save your keepsake box project before you order it! This helps with the ordering process because the photos are uploaded before you order and if you experience any errors you can always get back to your project easily.
I love the photo deals from SeeHere because the sale prices are great plus shipping is free. Think ahead to birthdays, anniversaries and holidays so you have a unique photo gift ready to give. Please leave a comment and tell use what you are creating your photo keepsake box for?
Find the hottest Photo deals at Freebies 4 Mom
280 total views