Sorry, this deal has ended. SeeHere has a hot deal on photo cards at 50% off an order of 60 or more plus free shipping using the coupon code cards-39
(case sensitive) or just get 50% off any quantity photo cards order (you pay shipping too).  You'll get your 4×8 flat, single-sided photo cards for a shipped price of 24 cents each instead of 59 cents each.  For comparison, if you ordered 60 4×8 photo cards at Snapfish or Shutterfly you'd pay a shipped price of 66 cents each (and that's the current sale price at both sites). I don't expect to see a hotter deal than this on photo cards. Shop thru Ebates for 12% cash back (and I hope you entered my $100 cash giveaway this week too).
When you order 60 4×8 photo cards your total cost will be $14.40 plus applicable sales tax. That's a total savings of 50% on your purchase (really is higher because SeeHere is awesome about providing free shipping, something other photo companies do not do). This coupon code can only be used for  multiple orders and it's valid thru Thursday, November 18. Thanks goes to Amy for emailing me about this hot deal!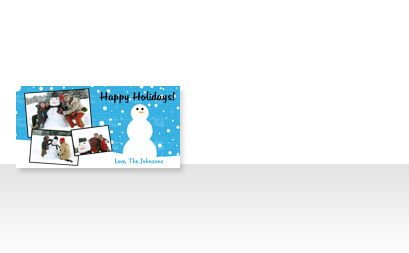 Tips: Before you "Add to Cart" remember to "Save" your photo card to make ordering smoother!  And remember you should be able to order more than one design (as long as the total is 60 cards) so you could design some "Thank You" cards too if you don't need that many Holiday cards.
Find the hottest Photo deals at Freebies 4 Mom
424 total views