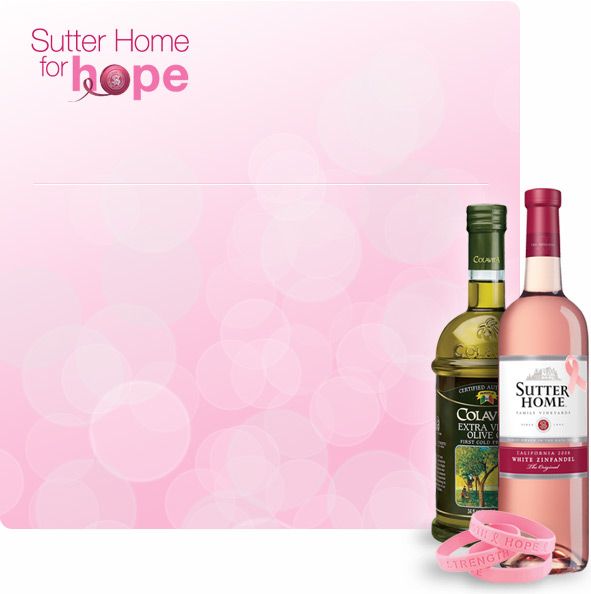 Sorry, no longer available. Get a free Sutter Home Night of Hope Kit on Sutter Home Wine's Facebook page. Your free kit provided by Sutter Home and Colavita (olive oil) will help you gather your friends to celebrate Breast Cancer Awareness Month with a pink Chico bag, pink ribbon bracelets, pink corkscrew, wine tasting sleeves, and recipes. Not valid in California. Thanks goes to Rashida and It's All Free Online for sharing!
Here are click-by-click instructions to get this freebie:
1. "Like" Sutter Home on Facebook
2. Click "Continue" button on the "Night of Hope" tab
3. Allow "Night of Hope" Application to access your profile (follow instructions below to remove after you get your freebie)
4. Fill out the form with your mailing address (optional to fill out "Where will your friends gather?")

5. Thank You you should get your free kit within 2 to 3 weeks
How to Delete an Application on Facebook Want to delete an application that you had to allow in order to get your freebie? It's easy, just go to "Account" at the top right of your Facebook page then click on "Application Settings". You can then view all applications you've allowed and delete any that you wish by clicking on the "x" on the far right for each application listed.
Interact with 85,908 fellow freebie lovers and "like" Freebies 4 Mom on Facebook.
Get Freebies via Facebook with help from Freebies 4 Mom
289 total views