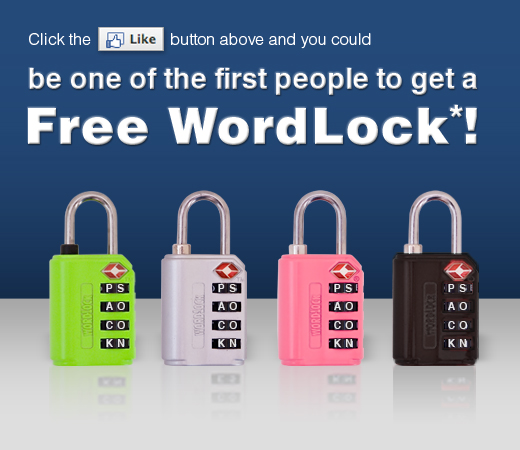 Sorry, this promotion has ended and they say they are sending them out to the first 1,000 so I'm guessing it ended before they removed the sign-up tab. Get a free WordLock Luggage Lock when you "Like" WordLock on Facebook. When you win you'll get an email confirmation that says you'll receive your sample in 3 to 4 weeks. Thanks goes to Mom's Fun Money for sharing this new freebie! I don't know how many they are mailing out, or when this giveaway ends. WordLock products are sold at stores like Target and Sears.
1. "Like" WordLock on Facebook
2. Fill out the form found on their "Free WordLock" tab
Interact with 74,905 fellow freebie lovers and "like" Freebies 4 Mom on Facebook.
Get Freebies via Facebook with help from Freebies 4 Mom
385 total views