Start your weekend off in a frugal way and visit the Freebie Friday list at MomAdvice for a list of the best free samples and upcoming free events. I highlight my favorite new freebies throughout the week, but Freebie Friday is a more complete listing with something for everyone! This is the quickest way to get your weekly "freebie fix" so don't miss it every Friday!
Please visit An Apron Full of Giveaways for over 50 giveaways hosted by bloggers to enter. And don't miss Amy's $100 Famous Footwear Giveaway for a chance to win lots of new shoes for your family. I hope you'll take a chance to browse the MomAdvice blog for great recipes, kids activities, craft ideas, home management ideas, and other wonderful inspiring things.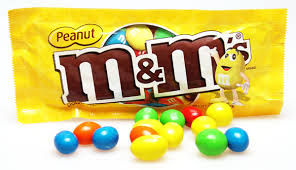 Don't forget that it's Mars Free Chocolate Friday, so if you haven't already won your 4 coupons for free chocolate go claim your free chocolate and tell all your friends to do the same because 250,000 people win each and every Friday! You can also enter the Lean Cuisine Free Lunch Fridays sweepstakes where 125 people win free lunch for a week every Friday. I've heard from several of my readers who have won!
152 total views