Minted provided Freebies 4 Mom with a $100 Christmas Cards gift certificate to give to one lucky reader to win. They also provided me with lovely card samples to review, and with a gift card for my own order of 25 flat Holiday cards. Minted provides beautiful stationery designs on high-quality papers – it's the best place to find the card that's just perfect for your family.  If you would love to win your Holiday cards from Minted then fill out the short form below to enter my giveaway.  The $100 gift certificate can only be used on Holiday card products.
Minted Holiday Cards Stand Out
Minted hosts design competitions so that you get to vote for your favorites to be incorporated into the catalog.  This year's Holiday catalog features over 175 new designs.  It's easy to find a card that says "you" from all those designs. Plus they have unique Yearline Holiday Cards which are the perfect way to highlight each family member and what your family has been up to over the year inside your Holiday Card.  The Holiday Minibook Cards are also tons of fun if you want to send a card that's like a photobook.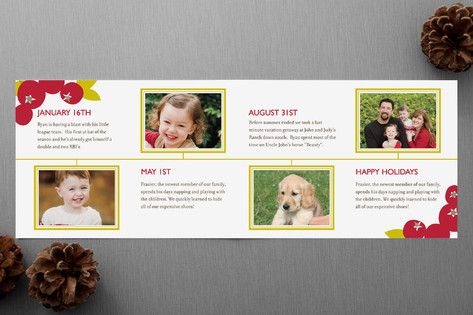 *
*
*
*
*
New Customers Get $20 off
New customers get $20 Off your first Minted Purchase
when you register your email address. You'll get an email immediately with your $20 coupon code. If you decide not to order your Holiday Photo Cards, then you can order 25 skinny-wrap address labels ($18 value, measure 3/4″ tall, 2 1/2″ long on front, 4 3/4″ long on back of envelope) for free using that $20 coupon code.  You still have to pay shipping of $3.95. I'll be using the Skinny Labels for my Christmas cards and they were definitely worth the $3.95 shipping cost in my opinion!  This is returning offer that expires October 31.
Enter This Giveaway
You must complete the form below to enter this giveaway once per person. If you can't view the entry form below
click here
(you may need to scroll down until you see this giveaway).
If you still can't view the form, please
email me
with your name, answer the question below and use the subject line "
Minted Giveaway
". Please answer this question:
Which Minted Christmas Card design is your favorite and why?
Sorry, this giveaway has closed.
Giveaway Guidelines and Disclosure
Minted is providing the prize(s) for this giveaway at no cost to me. This giveaway is not administered or sponsored in any way by Minted or its affiliates, but soley by Freebies 4 Mom. Any questions or comments regarding this promotion must be sent to Freebies 4 Mom and not to Minted . I received 25 Flat Photo Cards as a thank you for hosting this giveaway. I am an affiliate for Minted which means I receive monetary compensation when my readers make a purchase at Minted through my affiliate links.  My product review is my honest opinion and is not reviewed or edited by Minted . For more information about how reviews and giveaways are conducted on Freebies 4 Mom, please read my Disclaimer, Disclosure, and Privacy Policy. The email addresses that I collect for this giveaway will only be used for the purpose of contacting the winner(s), and will never be sold or given to anyone. This giveaway is only open to residents of the United States who are 18 years of age or older. You may enter only once per person. This giveaway will close Thursday, October 28 at 11:59 pm (CT). I'll announce the first name and first initial of the last name of the winner(s) in a new post the next day and contact the winner(s) by email. I will draw the names of the winner(s) by using the random number generator at Random.org from the eligible entries received. If a winner does not contact me within 72 hours by email, I will draw a new winner. The winner(s) will receive their prize directly from Minted and Freebies 4 Mom is not responsible for lost or misdirected prizes (but of course I'll make every effort to make things right if there is a problem).
Good luck and remember that you need to complete the form above to enter this giveaway. You are welcome and encouraged to post comments here, but comments will not be considered as entries in this giveaway. Just for fun, please leave a comment and: Which Minted Christmas Card design is your favorite? I love the "Octavia Holiday Photo Cards" (at left) because they have an old-fashioned look and it's easy to find a photo of my two boys that will fit well on this card. A unique feature is that with many designs you have an option of more than one color scheme, so the Octavia card (at left) actually comes in three different color schemes.
Thanks for entering and come back after Thursday, October 28 to find out who won, or visit my Winners section under the "Giveaways" category in the menu bar.
Freebies 4 Mom readers are Winners – see what prizes I've given away!
1,004 total views