Sorry, this list has expired but see my current Sweeps 4 Mom list and good luck! See updated Sweeps 4 Mom list here. This list has expired. Play these sweepstakes daily for a great chance at winning a prize!
**** 100+ Daily Winners ****
Kroger Game Day Greats
755 daily winners of free product ($0.99 to $8.99), win 2x, ends 2/6 details here

*
Halls Pop a Drop
500 daily winners of free bag of Halls Drops, ends 3/31, details here
UPCs provided by Halls: 1254663237 and 1254663239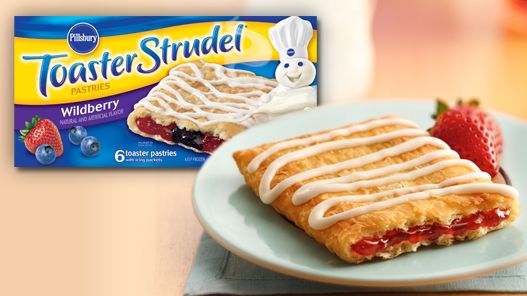 Pillsbury A Million Morning Smiles
293 daily winners of 4 Pillsbury Toaster Strudel packages, win up to 3x, ends 2/7, details here
*

*
Olive Garden
250 daily winners of $10 gift cards with a bottle of Olive Garden dressing, ends 2/3

106 daily winners of mostly free Tony's Pizza (win up to 5 pizzas), ends 4/9
Dentyne Pop 'N' Play
100 daily winners, mostly free Amazon MP3 song or Dentyne gum, ends 3/31

***** 10+ Daily Winners ******
Hunt's Host the Ultimate Chef Party
48 daily winners, mostly of free Hunt's products, ends 2/28
*
My Coke Rewards AMC Theatres Movie Ticket Giveaway
41 daily winners of pair of movie tickets, ends 3/1, play 5x daily, details here
*

My Coke Rewards: Big Game
25 daily winners of $50 Visa gift card, play 2x daily, ends 2/15

*
Huggies Enjoy the Ride Rewards Instant Wins (get codes here)
25 daily winners of Kohl's $15 gift card (ends 3/31), 21 daily winners of Huggies Jumbo diapers (ends 6/30), details here
Pepsi
23 daily winners of Pepsi Max t-shirt, ends 6/30
Dole Aloha Sweeps
12 daily winners mostly of free Dole Fruit Bowls, ends 4/7
***** Less than 10 Daily Winners (but GREAT PRIZES) ****
Coca-Cola Family Night PlayStation Move
7 daily winners of PlayStation 3 System prize pack ($499.97 value), enter daily for 0 pts, ends 3/3
4 daily winners of  52 free milk coupons ($208 value), ends 2/9
*

Harry and David California Wine and Dine Getaway
4 daily winners of Harry and David gifts (starting at $19.95 value), ends 2/14

*

100 Sunny Days
1 daily winner of prize ($100 to $26,000 value), scroll down to "Need a code? Click here", ends 5/8

Scotch-Brite Family Dollar Sweeps
almost 1 daily winner of $100 Family Dollar gift card, ends 2/27
Green Mountain Coffee Perfect K-Cup
1 daily winner, mostly Green Mountain Coffee K-Cup sampler prizes ($19.90 value), ends 3/31
*
*Red Vines Pass the Jar and Score Big
1 daily winner of Red Vines prize pack, 1 grand prize winner of $2,500 Visa gift card, ends 2/3
***************************************************************
For more winnable sweeps and to learn strategies to help you win, go visit Sweeties Sweeps to play and win!
Helping you win the winnable Daily Sweeps 4 Mom at Freebies 4 Mom
1,292 total views