My name is Heather (that's me in pink) and I'm thrilled you found me by watching "Free Stuff" on The Tyra Banks Show that reaired Wednesday, July 14 (view a short clip here) because I'm here to spoil you with the hottest freebies plus learn how to save money on the products you use daily. I do this by sharing the hottest free samples, coupons, rebates, blog giveaways, sweepstakes, and free resources. My blog is not just for moms, because I mainly share free stuff that everyone uses. It really should be called "Freebies 4 this Mom" because it's all about what I get for free that I want to share with you.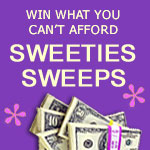 Plus learn how to win sweepstakes from Wendy at Sweeties Sweeps – she was on the show with me today talking about her big wins! She is the best source of information for finding out about new sweepstakes – and has tips on how to improve your odds of winning. I list a few of my favorite daily entry sweepstakes under my black "Sweeps" button in the top menu. These are sweeps with at least 10 winners every day, some have over 500 winners a day!
I don't want you to be overwhelmed with all the free stuff I have to share with you, but I blog about the hottest freebies and coupons daily so I recommend that you subscribe to Freebies 4 Momby email, in a feed reader, or even on your mobile phone so that you don't miss any of the free stuff!

My 4 Favorite Freebies
Free iPad – this week I'm giving one of my lucky readers a $600 Apple Gift Card they can use on a new iPad or anything they want!
*

*

Special K Protein Meal Bar Sample – a full-size bar plus coupons is what Kellogg's wants to mail you!
*

*
Starbucks VIA Ready Brew – Costco wants to mail everyone this sample, no membership # needed (just leave it blank) and you've got a free coffee!

*

Free Novel "Falling Out Of Fashion" – I share free Kindle books that aren't normally free so you can build your free library, read them on your computer or phone (you don't have to own a Kindle to read the Kindle books)
*
***

My 4 Favorite Money-Savers

Ebates – only the easiest way to get cash back on almost all of your online purchases, plus get a $5 bonus just for signing up!

*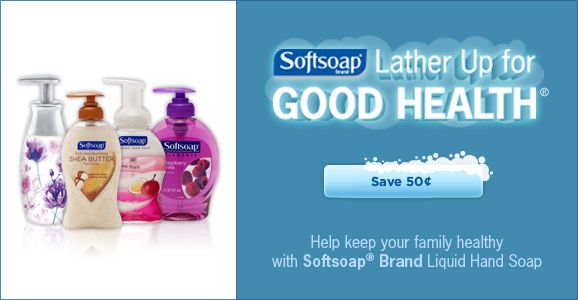 Coupons – save money at your grocery and drug store using high-value coupons
*
*
Sweepstakes – I share the most winnable ones with thousands of prizes, this is a fun way to win things and spoil yourself a little (or a lot).

*

Giveaways – I love to give stuff away and host special giveaways exclusively on my blog. Check out the giveaways you can enter to win and what I've recently given away!

*

*

Connect with Heather at Freebies 4 Mom
I like to stay connected with my readers because I love to help others and they help me right back with the best freebie tips. I love it when readers leave comments on my posts too!


Freebies 4 Mom Facebook Fan Page – 75,000+ fans can't be wrong, this is the hottest place on Facebook to find out what's new, free, and the hottest deal and a great place to share what you find!

*
*
*


Twitter with Heather – follow me because I love to share extra freebies and chat on Twitter (plus I'll follow you right back!)
*

*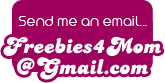 Email Heather – be patient because I do try to respond to most of the email I get from readers (and I get a ton)*
277 total views