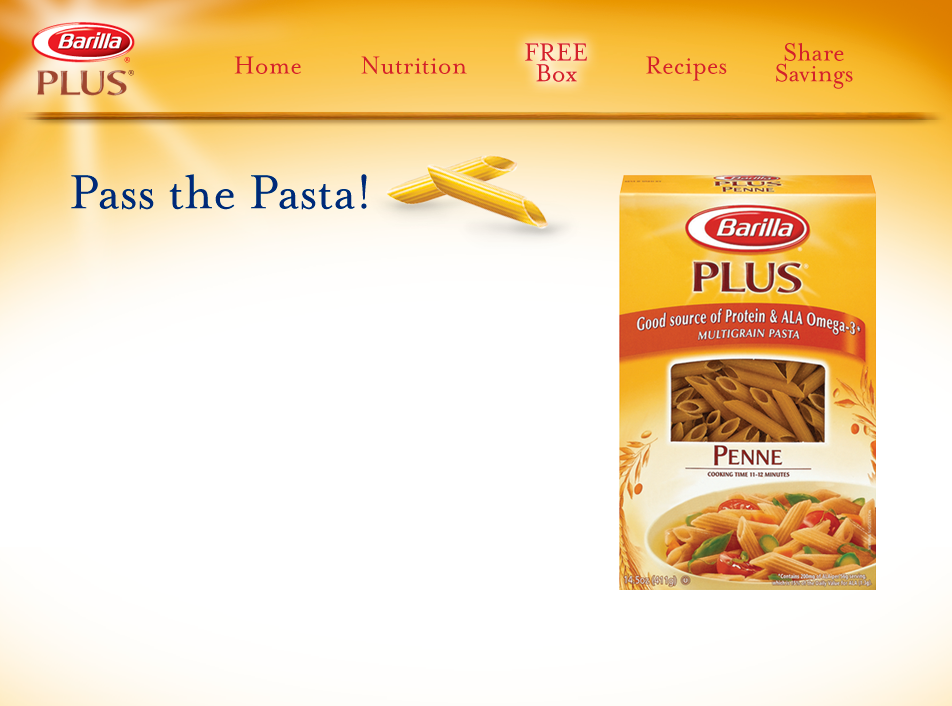 Sorry, no longer available.
Vocalpoint is offering a
free box of Barilla Plus multigrain pasta with a coupon by mail
in some areas. Just log in to see if it's available for your area and confirm your mailing address. They will mail you a sample and ask you to complete a short product review survey (it's optional, but improves your sampling opportunities for the future). You should receive your sample within 5 to 7 weeks. Thanks goes to
MoJo Savings
for sharing this new sample!
Not a member of Vocalpoint yet?
Women can register for Vocalpoint here
and you'll get all kinds of samples and coupons in your mailbox – it's easy to try new things and they ask for you to provide optional feedback.