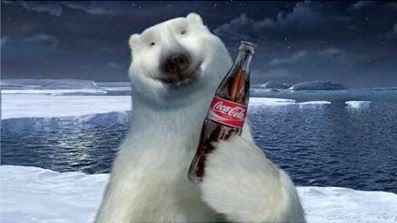 Come back next Monday at 3:00 pm ET when more coupons are available to send – they are only available for a few hours! Send this hot coupon to Save $0.99 on one 14, 16 or 20 oz. Coca-Cola product to a friend on Facebook – it could mean free Coca-Cola for your friends!   It looks like you can send as many as you want!  Tell your friends to print this coupon twice (just hit the back button). Thanks goes to MoJo Savings for sharing it! Every Monday at 3:00 pm ET they reload with more coupons – so I would wait until then to send your friend a coupon!  
Here are click-by-click instructions to get this freebie:
1. Visit "Ahh Giver" application on Facebook (remember you can remove it later with instructions below)
2. Click the "Go to Application" blue button
3. Click the "Allow" blue button to allow this application access to your profile

4. Pick a Voice for your bear (bubbly, cool or melody) and click the red "Next" button
5. Choose a Friend and write a message for them, click the red "Post to Wall" for them to access the prinable coupon (print twice)
How to Delete an Application on Facebook Want to delete an application that you had to allow in order to get your freebie? It's easy, just go to "Account" at the top right of your Facebook page then click on "Application Settings". You can then view all applications you've allowed and delete any that you wish by clicking on the "x" on the far right for each application listed.
Interact with 74,631 fellow freebie lovers and "like" Freebies 4 Mom on Facebook.
Get Freebies via Facebook with help from Freebies 4 Mom
200 total views