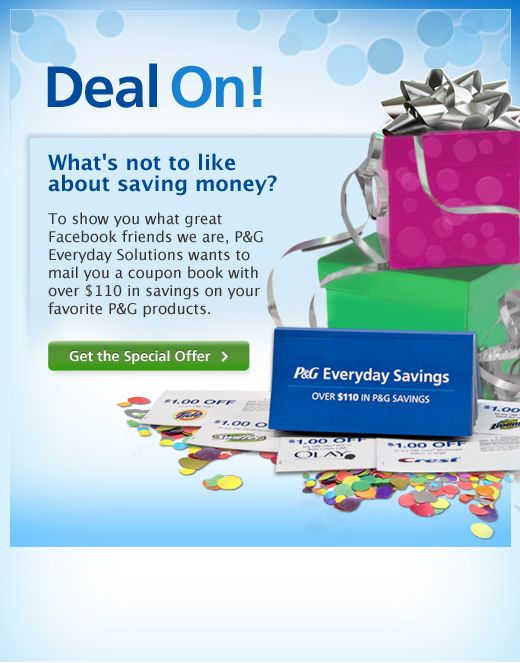 Sorry, the coupon booklet is no longer available. Check out the  P&G Everyday Solutions Giveaway for a coupon booklet with over $110 in savings. Go to the "Special Offer" tab and then click on the green button. You will need to allow the "EDS Book" application to access your profile (remove it later with instructions below). If you get a blank page after clicking on "Allow", then try refreshing the page. Login or register for P&G Everyday Solutions. Confirm your mailing address then click the "Submit" button. You'll get this confirmation message:
Your coupon booklet is on its way. You should receive it in 5-10 business days.
How to Delete an Application on Facebook Go to "Account" at the top right of your Facebook page then click on "Privacy Settings". Look at the bottom left for "Edit your settings' under Applications and Websites. You can then view all applications you've allowed and delete any that you wish by clicking on the "x" on the far right for each application listed.
Interact with 107,490 fellow freebie lovers and "like" Freebies 4 Mom on Facebook.
Get Freebies via Facebook with help from Freebies 4 Mom
498 total views